Last month my good friend Cynthia of
Wabi-Sabi Quilts
mentioned a quilt along that she was joining, and sent me a picture of the quilt. I was completely smitten with the whales, watermelon, and flags, and knew I needed to join the fun!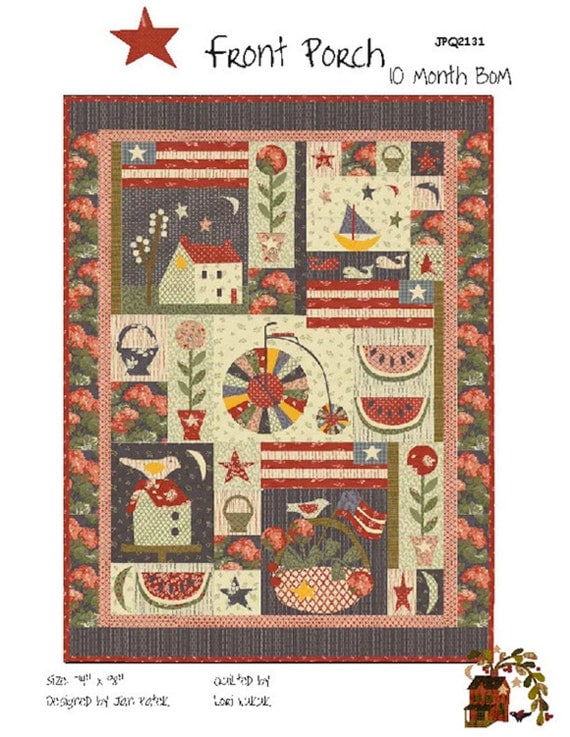 I decided to use my huge stash of Bonnie and Camille fabrics to make my quilt. Block number one is the house at night. Of course, I couldn't leave well enough alone and had to add a few creative flourishes of my own:
This is my first large scale applique project, which means I will get lots of needed practice. Luckily the primitive style lends itself to beginning applique! I'm looking forward to this month's flag blocks.
Linking up with Lori at
Humble Quilts
.